We have a big news to all the people outside of Japan.
International shipping is now available at ROKU SHOP.
You can purchase our original goods from your own home around the world.
We have a variety of goods including T-shirts, Foodies, Bags, stationaries, Postcards, Stickers, Tin badges and some other stuff as well.
We would appreciate that you enjoy shopping at home.
Before you shop, please check the following information and conditions.
If you have any questions, please feel free to ask us.
《How to place an order》
You can simply follow these tips when placing your order at ROKU SHOP.
Choose items you want
We are now working on translating to English!!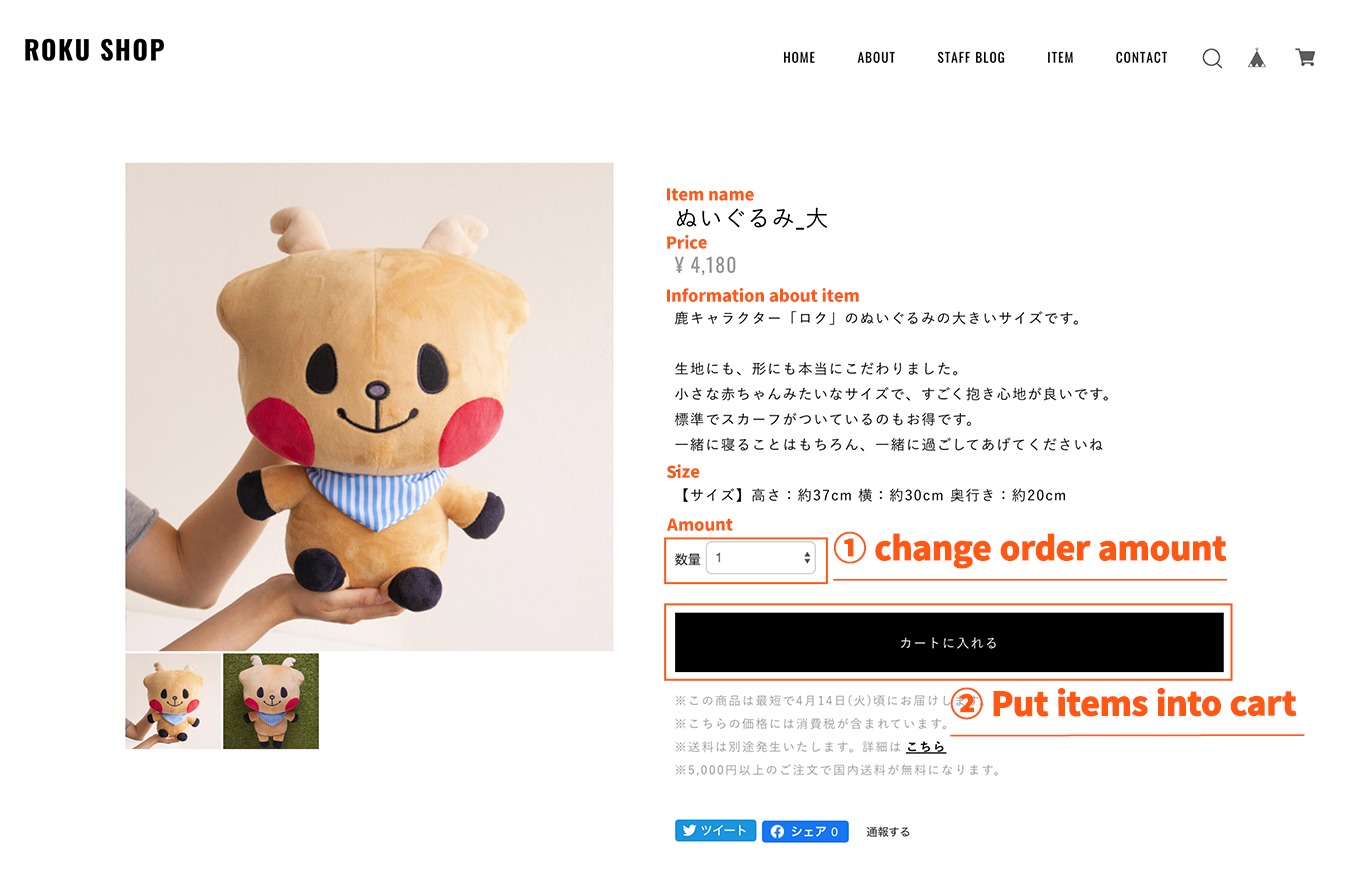 Confirm the Contents and price of your cart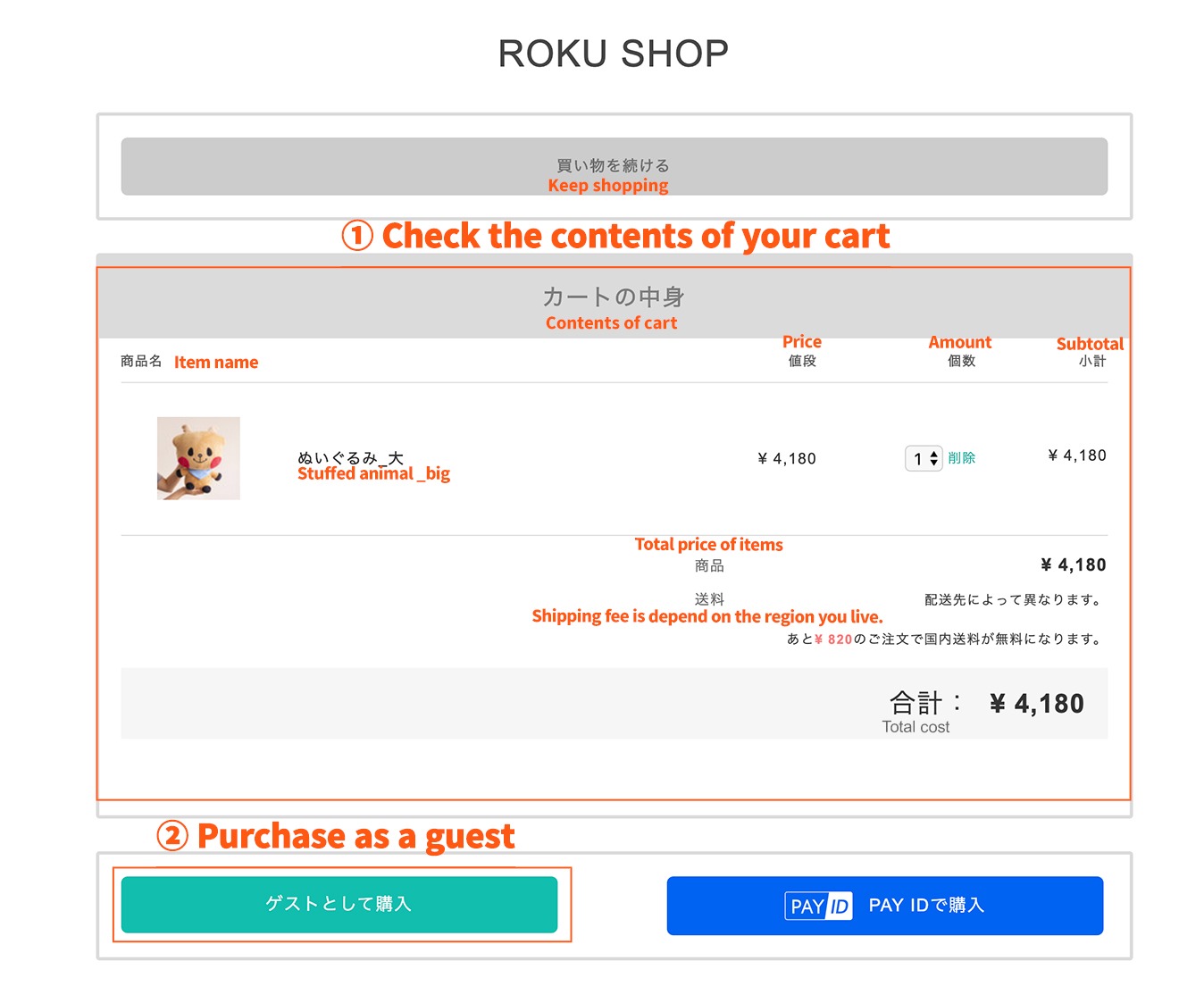 Fill the form

Confirm the form you filled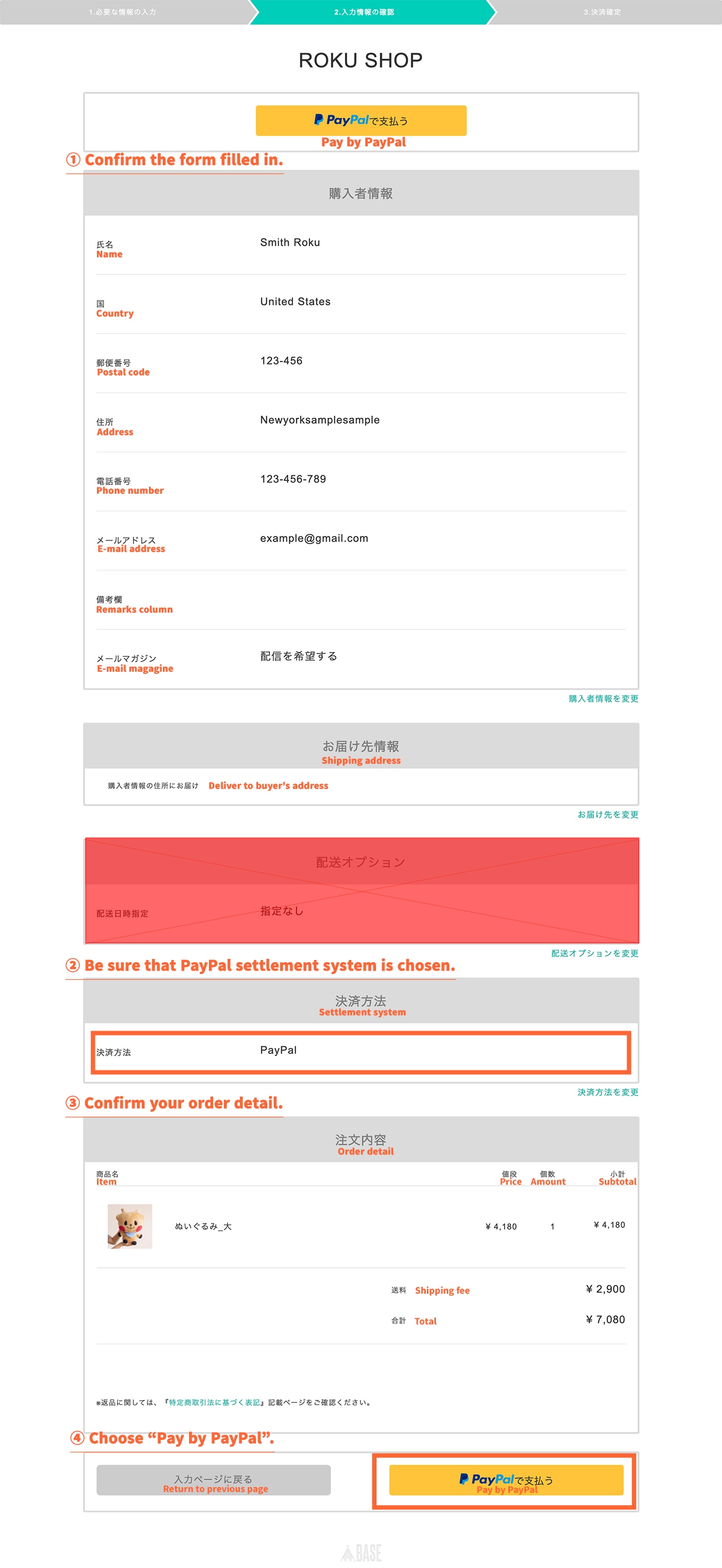 Log in to PayPal for check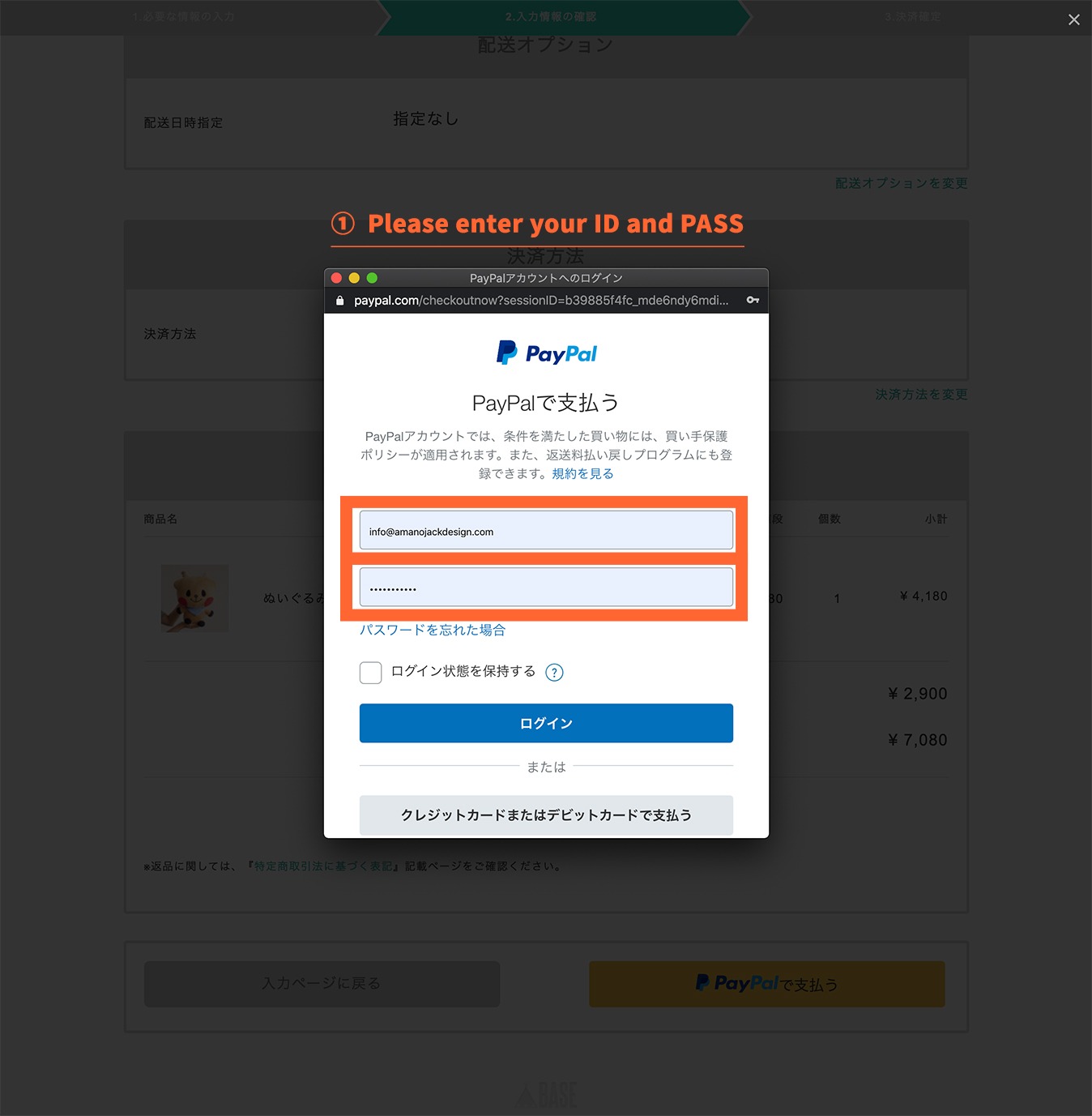 Choose the method of payment to complete your transaction
《Conditons》
●Payment method available
ーOnly PayPal is available
●About delivery and shipping fees
ーWe send the goods you purchased only by EMS (Japan Express Mail Service).
ーSome countries and regions are not available for the EMS now because of the spread of covid-19. Please be understanding of this matter.
ーAll the shipping is required shipping fee even if you order more than 5,000 yen.
ーShipping fee is depend on the country and region of your shipping address.
ーPlease double check that the shipping address is correct before placing an order.
●About return and damages
ーWe cannot accept return and exchanges for any reason.
ーIf we have shipped you an incorrect item please let us know and we will make it right by reshipping the right item.
ーIf your order arrives damaged, please contact us with pictures of the damaged item.
ーYou can contact us on BASE message or send a message to info@amanojackdesign.com
●Transit time
ーWe do not ship over the weekend or Japanese holidays. Sometimes it takes a lot of time to get to your home from Nara, Japan, so please be understanding of this matter.
ーWe will send a message with your tracking information once your order has been shipped.
ーWe do our very best to ship your order as soon as possible!!
●About review ♥
ーPlease feel free to leave us a review if you are happy with your purchase. We would appreciate that !!